Financial Management – hands on, agile and cost-efficient
With our Experience, we adapt quickly to the size and all challenges of your business.
Wide range of Financial expertise, for every phase of your business .
Sensitive to your values and business culture.
We help you navigate successfully trough rough water
In cooperation with External.Legal
Pragmatic solutions for all your financial issues and challenges!
We work hands-on and find specific solutions for you and your business and do not bother you with finance
terms and theory. We speak your language , we all worked in Finance functions and are not "consultants"
 by definition but rather your external partner. Depending on scope of our work, we offer "value based pricing", 
our cost structure will be aligned to the accomplished benefits in your organisation.

Agile
Your situation determines our approach.

Compact
We handle all your Finance & Controlling issues from one hand, on a continuous basis or case by case.

Personal
With our Financial passion we want to make you successful.
Tailored
We give you the ideal resources for your situation in your company.

Sensitive on price
Our service levels and our pricing follow your needs.
External CFO
Providing services similar to those of a full-time CFO while being engaged according to a flexible model adapted to the size and needs of your business. As a sparring partner to management and close collaboration with your existing finance team.
Financial expert
To overcome bottlenecks within your finance team, we will manage your projects and support your team.
Interim Management
Provide services as CFO or similar functions for a short period of time, typically to fill vacancies. Also for interventions in sensitive situations.
Board / Audit Committee / Internal Audit
We take over board member position as well as doing Internal Audit work
Our Team
All our Experts have leadership experience in corporate Financial Departments, they know how to ask the relevant questions, and can work "Plug and Play".
How often do you want to see us?
Together, we define your resource needs, and how much face-to-face makes sense. We are always available for you via Videoconference, Email etc.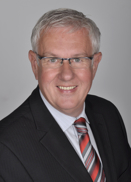 I have broad experience as CFO in well-known market leading companies in an international finance & controlling environment, in familiy owned businesses as well as in Private Equity and multi billion publicly listed companies with complex organizational structures.
Besides advising on topics around finance, controlling and accounting, I am specialized in supporting businesses in times of transition, restructuring and during M&A transactions including post merger integration projects.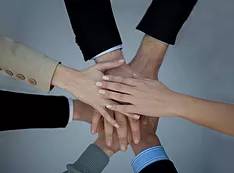 All our experts have many years of experience in key finance positions on C-level or as specialists in Controlling, Treasury and Accounting.
We appoint a primary contact person for you, who knows your company and your needs in detail.
Support can be required from other experts, also for special projects and workload peaks.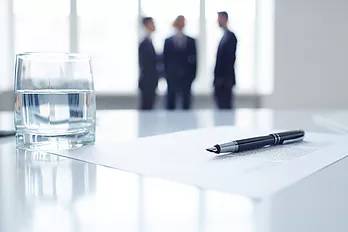 Our Customers
We advise multinational corporations as well as start-ups and family-owned businesses.
We have experience in many industries, technologies and services.
In transition phases (merger, acquisition, spin-off, private-equity...) we also support due dilligence and integration projects.
If required also in close cooperation with our partner External.Legal.